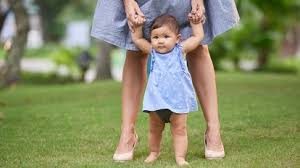 So how is it like to be a first-year master student and taking baby steps towards becoming a researcher at the Mizrahi lab?
From the moment I stepped into the Mizrahi lab, I knew I have joined a special place.  Where you are encouraged to think, learn, be creative, improvise and take your ideas into the next level. First of all, I got to know the different lab facilities and rooms, the anaerobic lab which enables us to grow anaerobic bacteria and perform studies as well as the storage room with refrigerators containing thousands of samples and hundreds of rumen bacteria species isolated over the years. When you enter the lab, innovation is the feeling you get.
At the first few weeks, I have spent my time learning about the different projects taking place in the lab. Later on, I could pick the topic I would like to pursue research in and my research question: Rumen Bacteria Metabolic interactions.
Wide and diverse research fields allow the students to find their best fit with the help of lab staff. In my opinion, being enthusiastic about your science project is the base to succeed.
At the next few months, I learned technics related to my project as well as general lab work, such as PCR, 16S RNA sequencing, preparing media, growing anaerobic bacteria, metabolomics platform etc.
I'm also taking several courses in the Life Science Department and participating in the lab weekly group meetings in which students present their latest findings and professors from all over the world visit and enrich our knowledge.  In those meetings, we are having active debates on scientific issues, applying new bioinformatic tools and most important having a good time and an excellent breakfast!
Those meetings are true brainstorming. As a new student, it is the best way to get familiar with lab life and scientific jargon. I try to grasp knowledge as much as I can, not forgetting to enjoy the ride and also the occasional hummus.
As Dieter F.Uchtdorf said: "so often we become so focused on the finish line that we fail to enjoy the journey".
At the Mizrahi lab, my journey so far has been enjoyable thanks to the amazing lab members, together we are beyond a research team and more like a family.
After laying the groundwork for my research project and designing the workflow, I am more than excited to get into it. I'm sure it is not going to be easy but I am up for the challenge!