by Sarah Morais
WASTE2FUELS aims to develop next generation biofuel technologies capable of converting agrofood waste (AFW) streams into high quality biobutanol.
This European Union project is a cooperation between 20 groups (both industries and academic) from 8 countries including two groups Israel (Weizmann and us at BGU).
This common effort aims to achieve a huge task: convert food detritus to alcool (butanol) that could be used as a fuel.
While other partners are trying to achieve this conversion with chemistry. We chose a different approach: using cheap bacteria to do work for us. Our part of the project is the metabolic engineering of Lactobacillus plantarum, a common widespread bacteria with high potential for industrial use. We engineer these bacteria at two levels, first we teach it how to degrade lignocellulose which is the most difficult part of the food detritus to degrade. From this degradation, sugars are produced and we are also controlling their utilization by the bacteria and rewiring the metabolic pathway for butanol production. Meaning inserting genes while deleting others in order to force the bacteria to work in an only route that we implement.
So we are trying to convert real food waste such as potato peel, apple pomace (the solid remain after pressing the fruit), brewer spent's grain (the major by-product of the brewing industry) and coffee silverskin (the main waste product of the coffee-roasting industry).
Until now we could get sugars that will be further converted to fuel-butanol mostly from brewer spent's grain, so drink more beer or cider and eat less chips and puree and you will solve part of our problem 🙂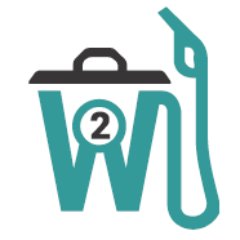 Every 6 months I get to travel to a nice destination for the consortium meetings and discuss
our progresses. Here we are in the meeting at Brussels, the capital of Europe where the
headquarters of EU institutions are located.
Meet people from both universities and industries from worldwide is a nice experience and it
often leads to additional project and joint grants.
Here we are with our Israeli partner and dear friend Prof. Ed Bayer (Weizmann) and our friends from INSA (Toulouse-France): Prof Philippe Soucaille and Dr. Isabelle Meynial-Salles.